Brightening Collagen Booster Serum
3 in 1 Organic Synergy: Vitamin C, Hyaluronic Acid, and Alpha Arbutin for Youthful, Hydrated, and Even-Toned Skin
FREE Delivery in the UAE & KSA
Brightening Collagen Booster Serum
3 in 1 serum to enhance collagen production, hydrate and lighten the skin
Penetrate deeper into skin to improve firmness levels, smooth out fine lines, and wrinkles.
Powerful antioxidant protects against UV radiation and environmental stressors
Brightens and safely improves hyper-pigmentation and dark spots
Light texture suitable for all skin types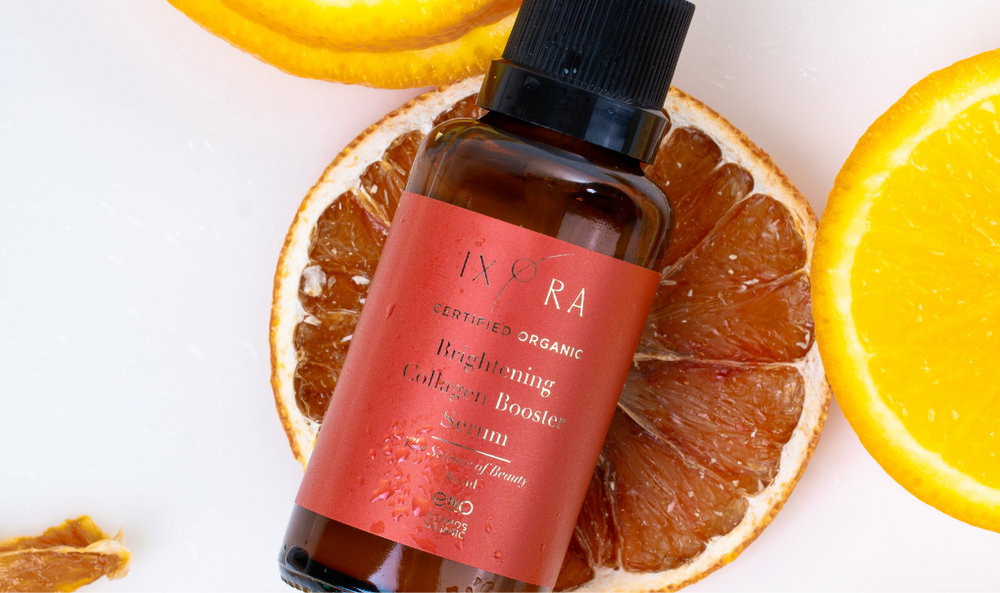 Key Ingredients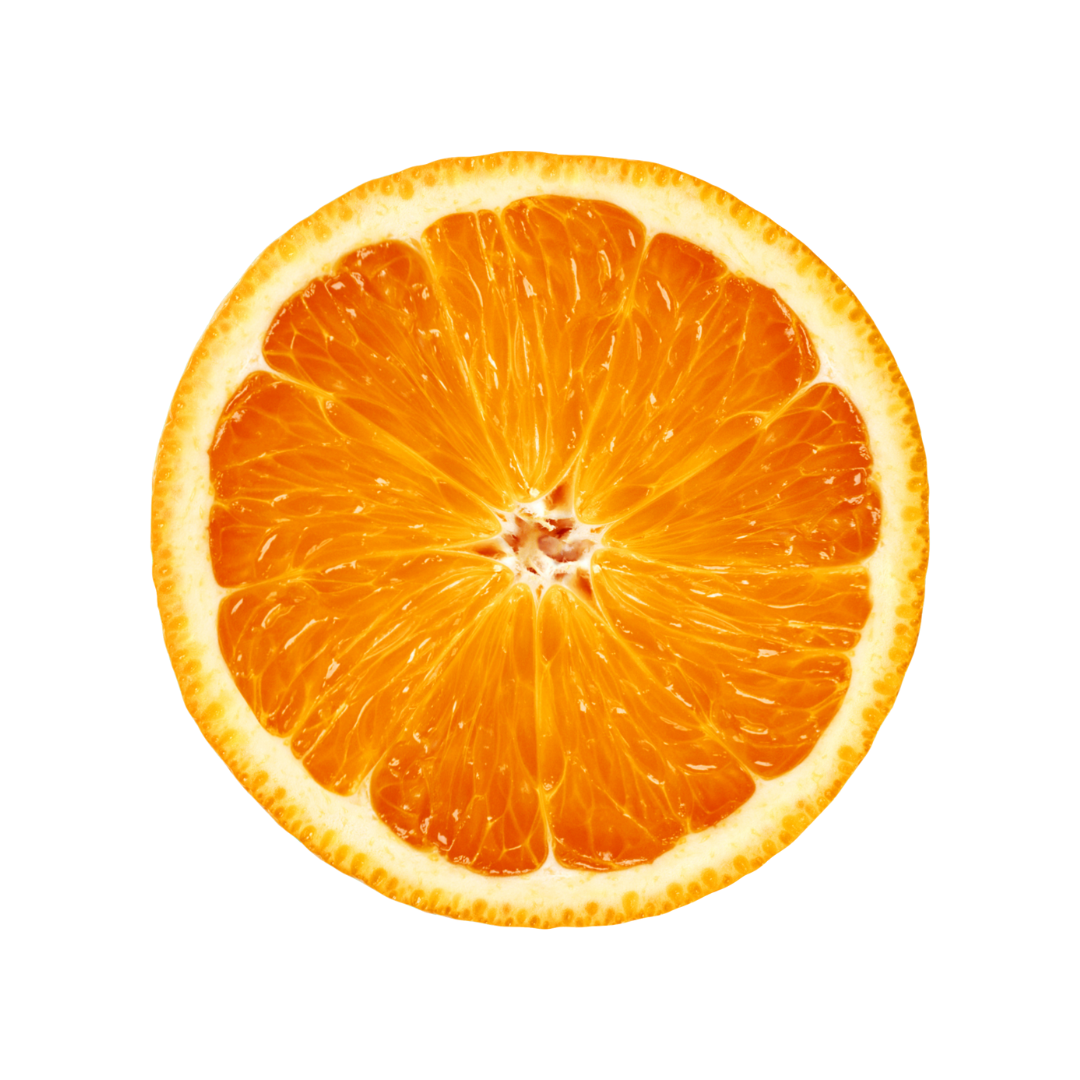 Vitamin C
Alpha Arbutin
Hyaluronic Acid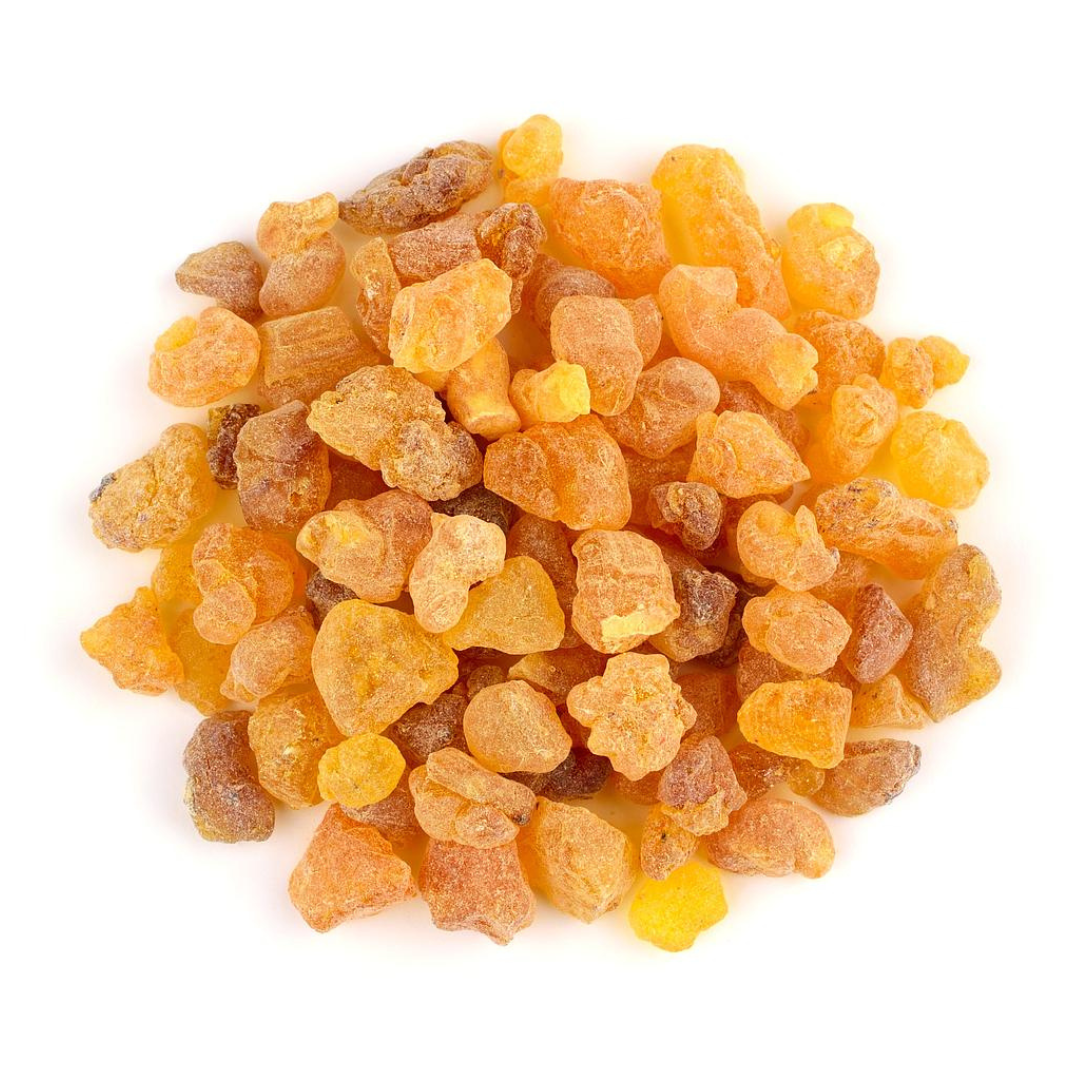 Frankincense
Argan Oil
Description

Introducing our new member of the Ixora family, the innovative Brightening Collagen Booster Serum. This highly rich serum combines Vitamin C, Hyaluronic Acid, Alpha Arbutin, and more than 35 different natural and organic ingredients in one bottle.

Ixora utilizes the most stable and non-irritating form of Vitamin C, Ascorbyl Glucoside, which acts as a powerful anti-aging and collagen booster, providing firmer and more youthful-looking skin. It also protects against UV radiation and environmental stressors, keeping your skin healthy and glowing.

Hyaluronic acid, a super hydrating agent, draws moisture into the skin for a plump, hydrated look, and stimulates collagen production, improving your skin's texture. Ixora utilizes the most effective form, Sodium hyaluronate, which penetrates deeper into the skin to improve firmness levels, smooth out fine lines, and wrinkles.

Alpha Arbutin, a natural and efficient skin-lightening agent, is isolated from dried plant leaves of blueberry, cranberry, and bearberry. It evens out skin tone, reduces dark spots, and hyper-pigmentation by inhibiting melanin production. Alpha Arbutin is a safe, natural, and gentle alternative to cytotoxic Hydroquinone ingredients in most whitening products.
Ingredients

Aloe Vera, Vitamic C Ascorbyl Glucoside, Alpha-Arbutin, Sodium Hyaluronate-Hayluronic Acid, Coconut, Orange peel, Argan oil, Phytoglyrecrine, Buriti fruit oil, Blackcurrant seed oil, Frankincense essential oil, Vitamin E, Lavander essential oil


Free From

Sulfates, Synthetic Perfumes, GMO (genetically modified organism), Parabens , Silicons, Paraffin, Synthetic Coloring, Petroleum Jelly, Petroleum Oil and 1,500 other chemical ingredients
Direction of Use

Apply on clean skin using a circular motion twice a day.

Provides ultra protection if applied under sunscreen